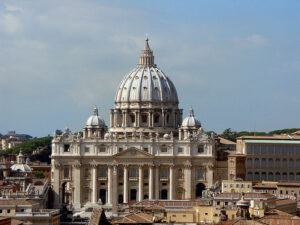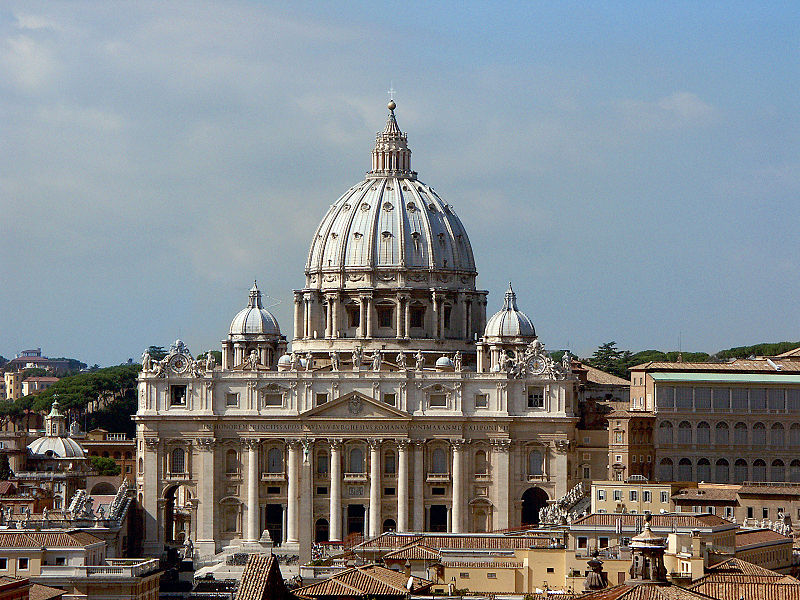 St. Peter's Basilica, located within Vatican City, is the greatest of all churches of Christendom but not the cathedral of the Bishop of Rome (the Archbasilica of St. John Lateran). Saint Peter's is one of the four churches of Rome that hold the rank of Major Basilica, the three others, Archbasilica of St. John Lateran, Saint Paul Outside the Walls, and St. Mary Major.
Many churches are given the name "basilica" to show that they are special in some way. Nowadays, for a church to be called a Basilica, it has to be given some special privileges or rights by the pope in a document called a "Papal Brief". There are over 1400 "Minor Basilicas" around the world, 527 just in Italy alone and four "Major Basilicas" in Rome.
Recommanded hotels worldwide ? Best price guaranteed

Flight + hotel ?
Plus d'information sur Qwant: